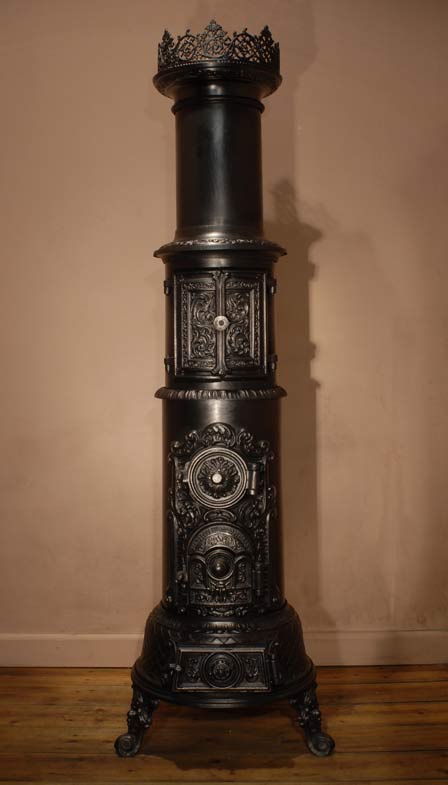 1880 – Godthaab Foundry.
This extraordinarily detailed tall crown antique stove was cast nearly 130 years ago by the Godthaab Foundry in Copenhagen and is in perfect condition.
It is a testament to the quality of the workmanship that went into these stoves that after well over a century of running twenty four hours a day, for at least seven months of the year, it is still in as perfect working order. It has a central oven and hotplate, with a feed door below it for coal or smaller logs,(long logs are fed through the hotplate, the fire door has a grate behind it so that it can be used with it open, and then a bottom door holding the ashpan.
This is a multifuel antique stove with a riddling grate, ashpan and wrought iron handle. Notice the cast face on the door and the delicate filigree casting on the crown.
This antique stove stands over 2m tall and will put out 5-10Kw.