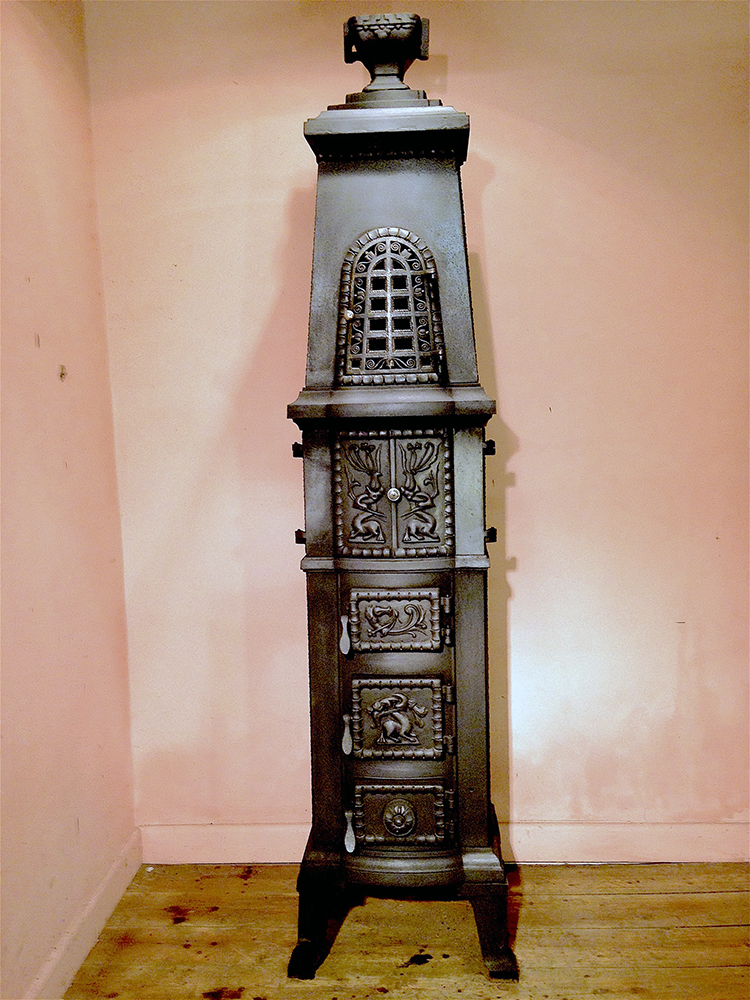 We call this the 'Rok' stove after the stylized bird motif that might resemble the mythic giant bird.
This is a truly striking, large stove – having an architectural as well as decorative quality.
Standing at over two metres (with its humidifier cap on) the beautifully decorated panels and richly crafted handles etc make it a great example of the Arts and crafts movements that swept Europe before WW1.
The motifs in the panels are stylized figures of mythical beasts – very much in the Norse tradition – but with their own 'Nouveau' quality – they are framed by 'architectural 'columns which give the whole a very strong and imposing quality.
There are the three doors of a normal woodburner – Ash compartment- firebox and front loading. But on top of this is a large 'Ofen' section with twin doors that open to afford access to concentric rings allowing use as a hotplate to boil a kettle – but above that is a further 'warming' oven for keeping your kaffe pot in.
This is a rare and impressive stove of the finest quality giving an output of up to approx. 10 kW.
Price £5,000